Happy Monday!
MKG International Summer Camp 2019 is this week!
We look forward to this every year! 3 days of martial art emursion, family and fun! There isn't much better !
Don't miss this year, it is shaping up to be another great one.
With special guest instructors, break out sessions, great teaching from Guro Rick himself and hanging out with our MKG Family. Why would you not go???
There is still time to register!
MKG Kids and Littles Testing
Week of August 12th - 17th
Here is the Testing schedule for the week for August 12 - 17th
MKG Kids Intermediate Class: Monday, August 12th 4:30 - 6:00 pm
MKG Kids Advanced Class: Wednesday, August 14th at 4:30 - 6:00 pm 
MKG Littles Class: Saturday, August 17th: 9:00 - 10:00 am
On test days there will be no other MKG Kids/Littles Classes
Parents make sure to have your kids here early and ready to go before test time.
Respect Control Confidence Perseverance
That means kids should be at MKG Madison with all appropriate gear on/in place and warmed up before their designated test time.
MKG Kids and Littles Game Week August 18th - 24th
As always, Game Week will be the week after MKG Kids testing (August 18-24)
MKG Kids (Intermediate and Advanced) will have have class together Monday and Wednesday at 4:30 pm.
There will NOT be a 5:15 class
(For those parents that would like to stay for the Kickboxing Essentials at 5:15 pm there will be child care available.)
Saturday Classes (Littles and Kids) will not change. Game day will be during their regular class times.
More Photos and Videos of our MKG Kids in Action!
We would love to have more videos or photos of our MKG Kids classes! Our instructors are so busy doing awesome classes that we don't want to distract them from that! So, I thought I see if there are any parents that are interested in taking a few shots during class? The footage can of what you think is cool, funny or interesting! Would you be willing to share it with us so that we can edit them into fun videos for the highlights?
Show us your eye for photos/video and we will put it together!
July's Pick a Card Winner!
Congratulations to Nino for winning the Pick a Card Game.
Nino chose to do an drill on camera instead of the social media post and he rocked it! 
Check it out below!
Again, well done, Nino! 
Nino won the Pick A Card game tonight and chose to do the random work out! He rolled the dice and it came up pyramids.Way to rock, sir! You did awesome! Www.mkgmadison.com #whywemkg

Posted by MKG International Martial Arts Madison on Thursday, July 25, 2019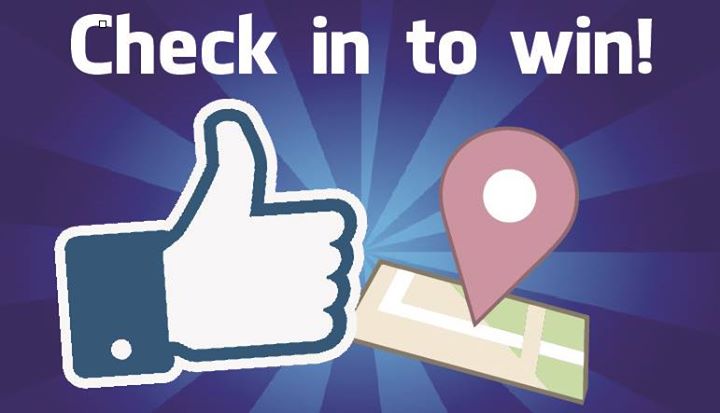 Want to win $80 in Credit in the MKG Madison Proshop?
Facebook Check-In Challenge August 5th - 31st!
This one is simple!
Every time you come to MKG Madison for class check-in on Facebook.
You can check in before or after class. In your status share something fun like:
How much fun you had in class
Something interesting that you learned
How much you enjoyed working with your training partner.
or just a funny quote
Each Check-In is an entry into the raffle.
At the end of August, we will choose a winner at random.
They will win $80 worth of  credit towards equipment or apparel in MKG Madison Pro Shop.
So dont for get to check-in!
(Monthly contest winners are only eligible to win every 12 months)
Guro Diana Rathborne back at MKG Madison!
Sorry for the short notice, but you can't miss this!
We are honored to have Guro Diana Rathborne back!
Guro Diana is schedule to be in town for another event of the weekend, so I want to make sure that we get here back at MKG Madison.
We will be hosting Guro Diana for a martial art workshop!
(Let Guro Di do what she does best)!
Friday, August 16th
6:00 - 7:30 pm
$30
MKG Madison Adult Classes
Get ahead of the game and see what we will be working on!
We have you covered! All classes are still on!
Even though Josh and some of the other instructors will be gone at MKG Summer Camp, all classes will be covered. 
There so many talented people at MKG Madison. Take the time to learn from them!
Come in support all of the folks filling in this week! 
Learning from other peoples' perspective is a great way to widen you own.
Thank you for your willingness to help.
Upcoming Events!
Don't Miss Out!
Guro Dan Inosanto Seminar
Sept. 21st - 22nd at MKG MPLS
The Man. The Myth. The Legend.
Guro Inosanto is the greatest living repository of martial arts information world wide. THE recognized global authority in Jeet Kune Do and in Kali, and a ranked grand master in countless arts. Guro Inosanto is Literally a living legend, and this is your chance to train with him. At 83 years old, he'll still make all of us look bad.
Are you new at MKG Madison? First of all, Welcome!
We encourage you to check out all of the classes we offer at MKG Madison!
Want to keep moving, but your in knots?
We are excited to be partnering with Amanda Reynolds of Peaceful Warrior Massage Therapy
With this partnership, MKG Madison be able to provide more options to keep you healthy and moving at your best! Amanda is an excellent massage therapist that has experience in both Eastern and Western methods. She will be accepting clients at MKG Madison on Fridays only, beginning this week!
To schedule an appointment contact Amanda at (608) 571-7754 or by FB message (Click Here)
Mano Mano's New Summer Collection!
Mano Mano Apparel is made by martial artists for martial artists.
Mano Mano has striking yet simple apparel that shares you passion for martial arts in style.
Stay Connected with MKG Madison
Check out all of our Social Media!
We look forward to seeing you all in classes this week! So get in here and get your reps in!
As always, we will be Training Safe, Training Hard and Having a ton of Fun!
Don't miss out! See you at the gym!
Josh, Ruth and the MKG Staff