Monthly Newsletter - May 2021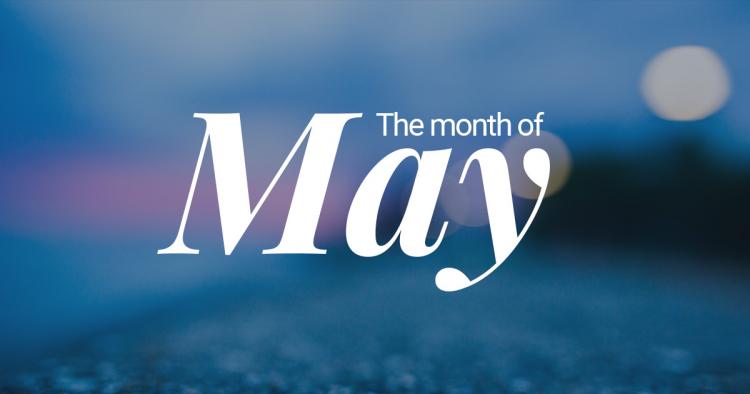 Step By Step
We are moving forward!
April was a fantastic month at MKG Madison! 
With all of the covid-19 rates going down, vaccination rates going up  and Spring arriving in Madison, We have seen more and more people rejoining us for in-person classes. This has personally made me super happy. We are continuing to be cautious with our classes and we appreciate that you trust us enough to come in and train with us.
With everything going in the right direction, Public Health Madison and Dane County has issued a new Emergency Order that will go into effect May 5th. The order further relaxes some of the restrictions for businesses and everyday life. Here is the link for the new order - https://publichealthmdc.com/documents/2021-04-29_Order_16.pdf
These new guidelines don't have a huge effect on what we are doing at MKG Madison. Here are a few changes:
Outdoors training - When weather allows we will have the rear overhead door open. There will be an area in the back of the building marked off for training. If you are your partner prefer not to wear masks will training this is allowed but must be done outside.
Class Size - With new order we are allowed to to have up to 75% percent capacity. With the new option for outside training available, Starting next week we will be raising out current class limits. With the new option for outside training available, we ill be changing from 12 people per class to 18 people per class. (Not that I am in a hurry to reach that capacity either.)
With all this happening, I am excited for the forward movement! Keep up the great work! 
Changes at the Gym!
So exciting!
Spring Cleaning and Sprucing Up
We have been slowly making some changes and sprucing things up at the gym. This is just the beginning. So please pardon any small inconveniences that may happen due to the updates we are making.
We could use your help with something. From now on the door near the front desk is for entry only. We would like everyone to start exiting the gym through the door near our new weight training area on the West side of the gym (near the front overhead door). This change brings a better flow for people entering and exiting the building at the same time. Thank you for your help.
We have also changed the orientation of the gym to provide a little more training space. With this move, we have added an overhead TV to help with online classes. This can also be a great help for any future online training seminars or other events we could have in the future.
We also added some new freestanding heavy bags that will be used for some upcoming beginner classes we have planned.
New Weight Training Area
Over the last couple of weeks, we have been accumulating and setting up some new weight training equipment.
Thank you to Nick Cardarella for his donations and help in getting some of the equipment.
The equipment we currently have available:
Squat Rack with Pulldown and Rowing Attachments
Bench press
Aerodyne Bike
2 Olympic bars
350 lbs. in plates
and few dumbbells
More to come
With this new equipment comes some rules:
Use the training equipment at your own risk

No slamming or dropping of the weights

Put everything back where it belongs after you use it.

Wipe down all equipment after use.

Don't hog the equipment

Be respectful if training during class time.
Starting May 10th there will be open gym time available Monday - Thursday from 12 pm - 5 pm.
The open gym time is subject to change without notice. Please check the online schedule before heading to the gym to make sure the gym will be open.
Upcoming Events!
Check it out!
Guro Rick Faye is Returning to MKG Madison!
We just confirmed that Guro Rick Faye, the founder the Minnesota Kali Group and MKG International will be coming back to MKG Madison. We are hammering out the details this week.
The dates and times will be announced as soon as everything is clarified. We are looking as soon as early June. There will obviously be some COVID-19 precautions and protocols in place. So, as we get those hammered out we will let you know all of the details. I know this isn't super specific, but I was excited to share this with you as soon as possible!
Keep an eye on your inbox for more details this week!
MKG International Live Streamed Classes
Don't Miss Out!
The MKG International On-Line Classes are still up and rolling!
If you are a current MKG Madison member you know you have access to all of these classes!
Take advantage of as many classes as you can this a unique opportunity to training with MKG Family from all over the world!
You are a member of any MKG International branch you should be receiving consistent emails for zoom meeting ids and updates!
If you are not a member, get connected with your neared MKG Branch to help you!
Current Emergency Orders
from PHMDC
We are continuing to do everything that we can maintain a safe training environment for all of our students that are choosing to resume in person classes.
As things change we are watching the guidelines set by the State of Wisconsin and Public Health Madison & Dane County. To keep up and read the current order click the buttons below.
MKG Madison Policies and Procedures
COVID 19 / Corona Virus
New Covid-19 Related policies
Stay Connected with MKG Madison!
Check out our Social Media
We look forward to seeing you all in classes this week! So get in here and get your reps in!
As always, we will be Training Safe, Training Hard and Having a ton of Fun!
Don't miss out! See you at the gym!
Josh, Ruth and the MKG Staff